Welcome to another installment of This Week in Spring, live from SpringOne2GX 2014! This year's show is something to behold! We kicked off the show yesterday with one amazing keynote here in the "lone-star state" featuring Pivotal SVP of engineering Hugh Williams, the Spring team leads Juergen Hoeller, Dave Syer, Graeme Rocher and and Netflix's Andy Glover.
We'll do some recap blogs, of course, so stay tuned. Before we get started with this week's roundup, check out this video of the SpringOne2GX 2014 logo being projected onto the Dallas Omni hotel!
And, while this is nothing like what the recording (which'll be available soon, anyway..) or even a well-written recap (stay tuned! Also coming..) would be, here are some choice tweets from last night's keynote to whet your appetite: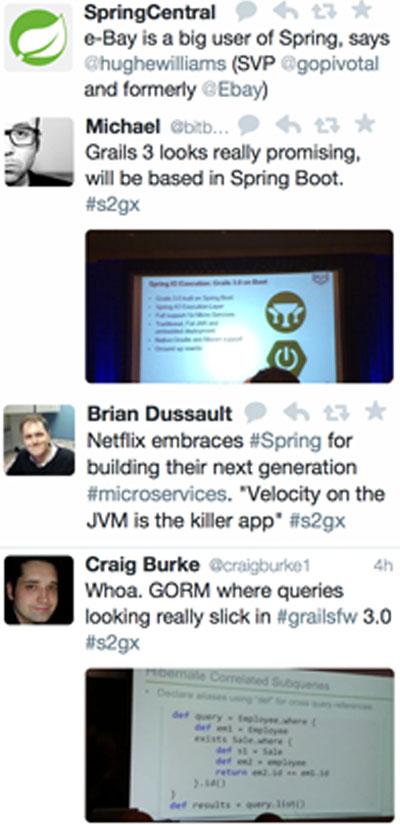 Indeed, even the week leading up to SpringOne2GX has been epic as the team's busily been releasing new, exciting bits for us to use! This week's roundup is packed with good stuff.
comments powered by

Disqus